Here's a postcard that my pal, Rebecca, once sent me from London.
It depicts some of a
Joseph Beuys
exhibition that went down at the Tate.
She knows I really like Beuys' stuff, so this was a very thoughtful gesture on her part.
Thanks, Bec!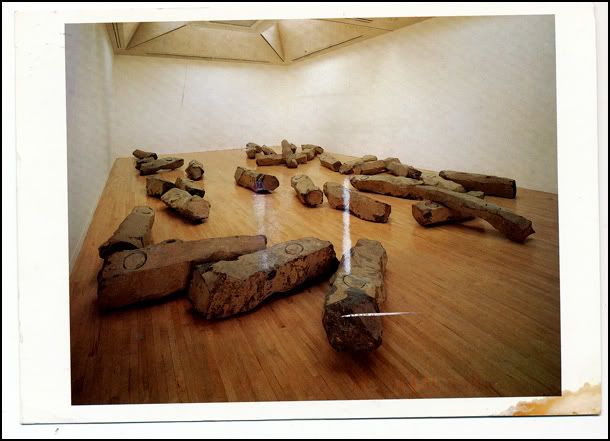 And, yes, I'll spare all of you from saying out loud what we're all thinking:
it looks like turds.